Every day, firefighters risk their lives to save people from fires, serious accidents and other perils. But in the heat of the moment, their own safety is often the last thing on their minds, and they often fail to recognize the dangers in routine habits and daily life at the fire station. As the supervising fire officer on the front lines, protecting your team's health and safety must be the first thing on your mind. "Watching their backs" is your most important responsibility.
In its Fire Officer I series, Action Training Systems identifies statistics as a key tool to prevent potential injury and death.
As a fire officer at the unit level, you will be leading your team into many dangerous situations. If you know and can recognize what has caused fire service injuries and fatalities in the past, you will be better able to protect your team from harm in the present.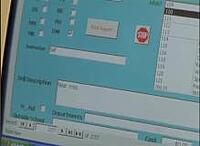 Statistical data and current trends can offer insight into how injuries happen and what you can do to prevent them. This important information can also help you identify fire training needs and recognize hazardous situations.
They include:Several organizations closely track firefighter injuries and deaths and provide a wealth of data online.
Fire service trade magazines and websites also report news about special hazards to firefighters.
Your own department is also a good resource for statistics and current trends, especially as they relate to your area. By studying what has happened locally, you may recognize patterns that can help you anticipate and plan ahead.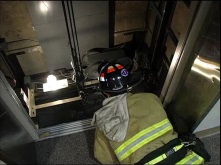 For instance, your jurisdiction may have a highly developed downtown area, and you may notice that your department has performed several elevator rescues in recent years. This information may motivate you to update your team's elevator rescue training and review the elevator surveys of the buildings within your jurisdiction.
Proactively studying statistics on how fire service injuries and fatalities occur should be a part of your routine. It is your job to research this important information and to then translate it into a solid, effective plan of action.
Remember, they're not "statistics" when it happens to one of your firefighters.